Stay Up To Date On The Latest Information All Neuro Professionals Should Know!
Neurologic PTs, OTs, personal trainers, and more - Join us! Enter your information to join our mailing list and get relevant info in your inbox.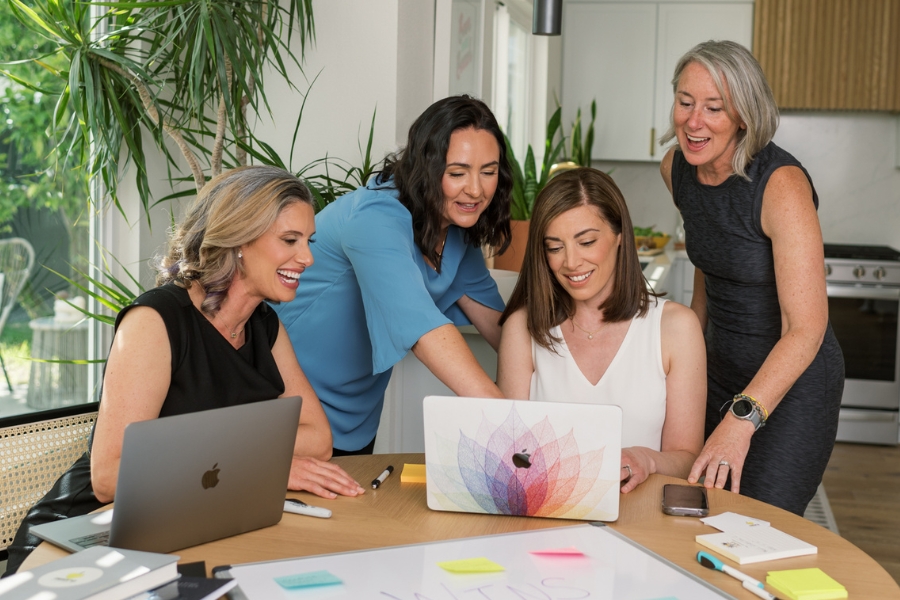 _
Collaboration
 We value connection, relationships, and elevating one another over competition.  We are stronger together and embrace the diverse backgrounds and perspectives of everyone drawn to this field. We love partnering with like-minded professionals so we can all benefit from each others' gifts and broaden our perspectives.
_
Growth
There is no fulfillment without growth! Can you imagine a world without learning? We can't either! We need to constantly challenge ourselves and expand. We must push ourselves and our peers to be better, just like we do with our clients. You will see us stretching ourselves just as we expect you to do the same!
_
Contribution

We are committed to providing high quality education and resources that will elevate the way you think and practice. We also support non-profits and organizations that align with our values. We are committed to making the neuro space better than we found it for clinicians and clients alike.
WOMEN-OWNED AND WOMEN-POWERED
GET TO KNOW THE BRAINS BEHIND THE NEUROCOLLABORATIVE
BECOME THE BEST CLINICIAN YOU CAN BE.
REACH YOUR GOALS.
You're not alone in your quest to become the best neuro therapist you can be!  
Experts agree, if you want to achieve success, surround yourself with others who are after it too.  
Let's transform healthcare and close the gaps for those living with neurologic conditions.  
Join us! 
Everything you want is inside...
Learn How To Join NeuroSpark
Want to get MORE inspiration, ask your neuro questions, and talk to thousands of neuro professionals all over the country?
Join our FREE Facebook Community! The NeuroCollaborative Professionals
Join Facebook Group
Want Personalized Guidance or Mentorship? Need to Ask a Specific Clinical or Business Question to Help You Move Forward?
Our amazing team of neuro clinical and business experts would love to help you out so you can make forward progress and not feel so alone.
A 1:1 call with one of our team members will give you the neuro-specific clinical or business guidance you're looking for to get unstuck.
Sometimes having someone with years of experience in the passenger seat with you is exactly what you need to get the confidence to work through a challenging patient, client or business situation and not feel weighed down anymore.
Book a 1:1 call with Erin, Claire, JJ Mowder-Tinney, Jennifer Lazaro or Emily Duval Ledger today! Click the button below to learn more about each person and find the right fit for your challenge.
Book a 1:1 Call Today!